Who We Are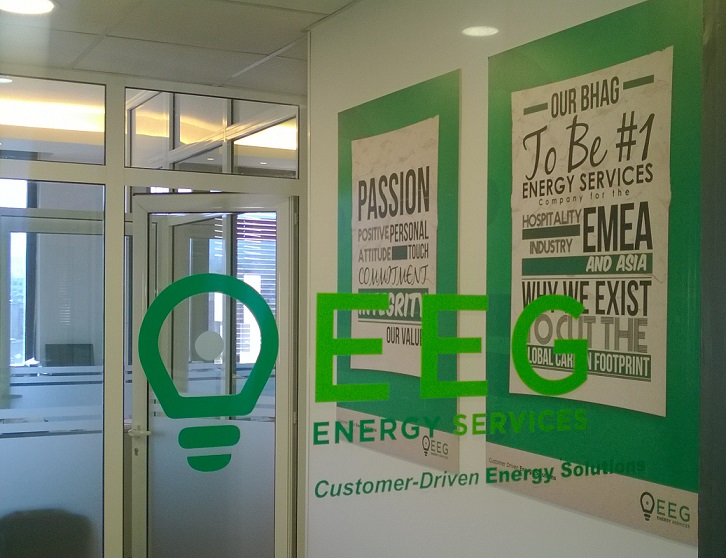 Founded in 1996, Energy Efficiency Group (EEG) is one of the first and most experienced energy services providers in the Eastern Mediterranean and MENA regions. It is an Energy Services Company (ESCO) that undertakes energy efficiency projects from the Energy Audit to the Project Implementation for existing properties or assist in ensuring new developments are energy efficient and sustainable.
EEG's Customer Driven Energy Solutions cover the whole spectrum of the energy efficiency and sustainability fields, and the group has completed to date in excess of 650 energy audits and 230 energy efficiency projects in more than 23 countries globally.
As an ESCO, EEG's role combines both the consulting and contracting parts of energy solutions. As such, it has also the expertise to manage, implement, and commission with the measurement and verification of the savings all energy efficiency and renewable energy projects.
Core Purpose & Mission
Our core purpose is to cut the Global Carbon Footprint and our Mission is to be the premier energy services company in the region by delivering comprehensive Customer-Driven Energy Solutions.
Company Philosophy
We built our company's foundation on four basic business principles - customer service, integrity, innovation, and operational excellence. We do this by providing customized, comprehensive, integrated energy solutions. 22 years of expertise and ability developing, implementing and operating proven energy solutions positions EEG as a vital partner to clients across EMEA and Asia Pacific regions.
Since EEG is not a manufacturer of equipment or controls, we provide unbiased solutions designed specifically to meet our client's needs. We focus on energy efficiency and infrastructure solutions that utilize the best equipment available to achieve the highest performance, greatest savings and best return on investment
EEG Core Values
At EEG, we are committed to a set of core values that not only define who we are, but also serve as guideposts to help us become the company we would like to be. And we aspire to live these values every day.
Passion
We are passionate about energy efficiency and sustainable development
We live innovation and continuous improvement
We show initiative and courage.
We take pride in our projects and achievements
We enjoy working with great people.
Personal Touch
We value the Personal Touch, and strive to enhance the experience of our clients by always taking the extra mile for them. The one to one relationship is our motto in our daily work.
Positive Attitude
We are driven as individuals and as a company by our 'Always Positive Pledge ' :
• the power of a positive attitude,
• the courage to cause positive change,
• humility when we triumph,
• strong character when we fail,
• and commitment to have a positive impact on the world we touch.
Integrity
We do what is right, not what is easiest. We are true to ourselves and others. We are transparent, honest, and consistent. We act with professionalism.
Commitment
We are intensely focused on serving our clients and helping them achieve their energy efficiency and sustainable development objectives. We do what we say we are going to do: we create value.
We work as a team beyond organizational and geographic boundaries to achieve superior results. We take personal responsibility for our actions